About Us
Abnormal's Early Years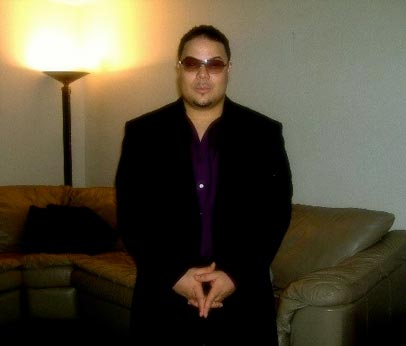 Abnes "Abnormal" Dubose was born in New Jersey and raised in Miami where he would hone his talents as a musician. A gifted prodigy at a young age, he was already working as a DJ in Miami's clubs at the age of 13. He eventually made his way back up North to Long Island, New York by the time he was a teen and has since made and produced music from coast to coast, now residing in Uniondale, New York. Throughout his travels, he began performing up and down the East coast.
A show in Florida led him to meet The Bomb Squad, the innovative team behind Public Enemy's breakthrough sound. This lead to producing with other producers such as Hank Shocklee, Eric Sadler and Dr. Dre, artists like Mary J Blige, Southern rappers like Petey Pablo among others. Through his relentless determination, he even produced music for major films such as "He Got Game" and "American Gangster", several independent films and commercials. Now he works to pass
those teachings on to others through his production services with the company he founded, Abnormusick Productions.
Later Work
Abnormal's love and dedication to visual and audio production stayed with him well into adulthood. After forming his production company, his determination to make a difference in the world and career lead to directing. Being familiar with film since a young age and attending schools for visual arts, makes him a natural. He now specializes in documentaries and songs for his films. Abnormal story tells like no other. This is evident in his documentary series project called "A Man's World" in which his directing and producing talents are showcased.
Now that you've read about our artist, it's time to meet him in person. Contact us and he'll be happy to hear from you.